International Business Expansion Manager (m/f/d)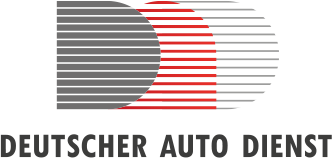 About the job:
Identification of new business opportunities in the car registration segment in Europe
Gain understanding of local car registration processes and practices
Acquire local providers as partners or identify targets for acquisition
Adapt products for our existing customer base to match local opportunities
Choose your own home base
Your background and expertise:
A minimum of 5 years expertise in the acquisition and handling of international partners or franchise partners
Preferred: experience in acquisition of automotive service providers
Business fluent English and fluent in at least one of the following languages: French, Italian, Portuguese or Spanish
Willingness to travel (within Europe) up to 4 days a week
Mehr als nur ein Arbeitsplatz
Wir bieten hervorragende Voraussetzungen für eine erfolgreiche Zukunft. Wir sind ein unabhängiges Mittelstandsunternehmen, das aktiv seinen Weg geht. Wir sind überzeugt und hochmotiviert in dem was wir tun und unsere Belegschaft ist der entscheidende Faktor für den Erfolg.
Das erwartet Sie in unserer Ahrensburger Unternehmenszentrale:
Eine gute Verkehrsanbindung und Parkplätze für Autofahrer
Eine perfekte Bahnanbindung (entspannte 14 Minuten Bahnfahrt vom Hamburger Hbf) und ein Zuschuss zum HVV-Profi Ticket
Eine praktische Lage - Supermärkte, eine Packstation und die Ahrensburger Innenstadt sind in Laufnähe
Eine Kantine mit Frühstücksangeboten und täglich frisch zubereitetem Essen - Wasser, Kaffee und Tee zur freien Verfügung
Unser Mitarbeiter Benefit Modell (u.a. mit Betrieblicher Altersvorsorge, PlusCard, JobRad, Mitarbeiter-PC-Programm)
Soziales Engagement mit der Kroschke Kinderstiftung www.kinderstiftung.de
Kurze Entscheidungswege, Platz für Kreativität, Weiterdenken und Gestalten
Weitere Informationen über uns finden Sie unter https://www.kroschke-gruppe.de/jobsundkarriere/ueber-uns/.
Nutzen Sie die Chance mit uns zu wachsen!

Wir sind zertifiziert nach ISO-Norm 9001:2015.
We are looking for a talented and highly motivated International Business Expansion Manager to lead the internationalization of our car registration services. You will be the key person for ramping up our international activities in Europe, working closely with our existing customers in the relevant country markets. You match requirements to the local opportunities and define the relevant products while building up partnerships or prepare the acquisition of local service providers.
More than just a job
We are an independent medium-sized company with an entrepreneurial spirit. We know we have to change our business models therefore we actively design our path.

We are convinced and highly motivated in what we do yet we know our weaknesses. We are certain our employees are the most decisive factor for success and we enable each of us to drive change.
You can find further information about us at https://www.kroschke-gruppe.de/jobsundkarriere/ueber-uns/.
Take the chance to grow with us!

We are certified according to the ISO 9001:2015 standard.